Typically, an owner or contractor will require a subcontractor or material supplier to execute a release or waiver of lien to receive a progress payment for construction of improvements. These release documents are presented in a variety of formats with many different headings. Although Florida law prohibits requiring a release or waiver that is different from the statutory forms, it also provides that an executed release or waiver that is not substantially similar to the statutory forms is still enforceable.
Frequently, releases and waivers that lienors are requested to sign to receive payment include in the heading the words "conditional" or "partial" when in fact, that is not correct. For example, the release or waiver may be titled "Conditional Release", but the contents of the document provides for a complete release of all amounts due, including retainage. This situation could be extremely problematic if the lienor has only been paid for a small portion of the labor or materials provided. Careful reading of the contents of a release or waiver is crucial so that the lienor does not inadvertently release rights to a claim for additional monies owed. Recently, a Florida court confirmed that the "headings or subheadings of a document do not dictate the meaning of the entire agreement, especially where the literal language of the heading is contrary to the agreement's overall scheme." See F.H. Paschen, S.N. Nielsen & Assoc. LLC v. B&B Site Development, Inc. 46 Fla. L. Weekly D280 (4th DCA Feb. 3, 2021).
Where contractors or subcontractors work on a project or a materialman supplies materials to a project for several months and receives multiple payments (draws) during the course of a project, the lienor should carefully read the contents of all releases and waivers to verify the forms do not state that they are a final or complete release (even if the titles indicate otherwise). If the words "complete", "final" or "full" (or words of similar meaning) appear in the release or waiver, the lienor should cross those words out and initial next to the crossed out words.
Be careful what you sign – don't rely upon document headings and pay attention to the contents of a release or waiver!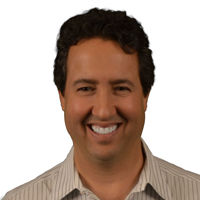 Mr. Kalmanson has concentrated his practice in the construction industry for more than 30 years. His emphasis is on the representation of subcontractors and materialmen. He has represented parties in thousands of construction lien, payment bond actions and construction payment disputes. In addition to being a licensed attorney and a State of Florida certified building contractor for more than 30 years, Mr. Kalmanson served as Chairman of the State of Florida Construction Industry Licensing Board pursuant to a gubernatorial appointment and Senate confirmation. He also served as a subject matter expert composing construction lien law test questions for the Department of Business and Professional Regulation's construction licensure examinations. He is a frequent lecturer on the Construction Lien Law and has published numerous articles and a book on the subject.
This information presents the general scheme of Florida's Construction Lien Law as of March 2021. The Construction Lien Law is constantly being amended; therefore, this material should not be relied upon in place of experienced legal advice in specific situations. This material is copyrighted and cannot be reproduced without written permission from Barry Kalmanson, Esq.